NEW:: Design own club hoodies

Waterskin.pro is a total supplier for all swimming clubs within professional swimming.
Waterpolo
View all products
Swimming
View all products
Underwater Rugby
View all products
Underwater hockey
View all products
Synchro Swimming
View all products
Swimming Suit Staff
View all products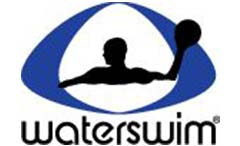 Official distributor Waterswim Europe

Why is Waterskin.pro for your (swimming) Club the perfect supplier?
Waterskin.Pro is a total supplier of sports & swimwear for the professional swimming sports. Our headquarters and showroom is located in Ede, centrally located in the Netherlands. Already 8 years we have experience with manufacturing and sale of special made sportswear for swimming/racing, waterpolo, underwater rugby, underwater hockey and synchronized swimming. We sell our swim gear directly to the clubs. Our collections focuses on almost all professional swimming sports. Both for the professional team sports and individual swimming athletes, we offer tailor-made sportswear. For Waterpolo, Swimming, Underwater Rugby, Underwater Hockey and Synchronized swimming, we offer a complete range of special made and customized swim gear. Waterskin is focussing on the production for all professional swimming clubs / associations in Germany and Europe. Our swimwear is manufactured in the specific style of each swimming club. Each swimming club has its own identity and specific wishes, we make sure that the club colours and club logos will come back in your clothing.
We manufacture Fina approved race and swim gear in your own Swim Club style.
We produce our swimming clothes of the best available Italian swimming fabrics, which will make our gear long-lasting, pleasant and comfortable. Your members will love to wear Waterskin swimgear during training and/or official League matches. Recently we produce even the official FINA approved Kneesuit and Jammer. From now on you can even race with Waterskin swim clothing approved by Fina so your professional swimmers will reach even better performance. Our assorted & special made swim- collections consists of high-quality sports garments like; Waterpolo trunks, Waterpolo swimsuits, Waterpolo caps, Waterpolo balls, Sports bags, Sport Backpacks, Jammers, Kneeskin, Swimming caps, Beach shorts, Shorts, Sweaters, Polos, Hoodies, slippers, towels, bath towels and a lot more! All these products will be manufactured customized by Waterskin in your specific club colours and your own required clubhouse style.
All the benefits of Waterskin.pro at a glance
-We make free designs, in your swimming club or association house style.
-We offer very attractive prices, see our price list ... Practice has shown that we are often the cheapest provider for the professional swim associations.
-We are flexible in manufacturing club-orders, even so in case of smaller requirements.
-Fast deliver for printed and embroided textiles, because of in house facilities.
-Smooth communication, we try to answer your questions within 24 hours.
-We provide the extra free service to support your club with free measurement garments.
-We are represented in all of Europe, in particular Germany, Netherlands and Belgium.
-Waterskin is often willing to do something back for your swim Association.
-Waterskin has a lot of experience and expertise, through years of cooperation with many swim associations. This allows us to advise you more efficient and better.